A

MAINE YOGA EXPERIENCE:
JOURNEY TO, THROUGH, AND FROM THE HEART.


Leslie Fiore (Atma Randevi Kaur) was certified in Anusara ® yoga by John Friend in 2011. Leslie has been practicing and teaching yoga for almost 20 years and is an E-RYT500. Leslie completed her first 200 hour certification with Kim Valeri of Yogaspirit Studios. Soon after she was drawn to the heart-centered style of Anusara Yoga and studied extensively with founder John Friend. Completing a 200hr training with Todd Norian and Ann Greene she went on to receive the prestigious Anusara certification.
Leslie has studied with many of the national teachers in the country and is inspired by all the teachers that have lit the path. She was introduced to the powerful practice of Kundalini yoga while on retreat in Costa Rica. She completed an additional Kundalini 220hr training in the spring of 2019.
Leslie's classes are heart-centered, playful and life affirming.
From my soul to yours. Sat Nam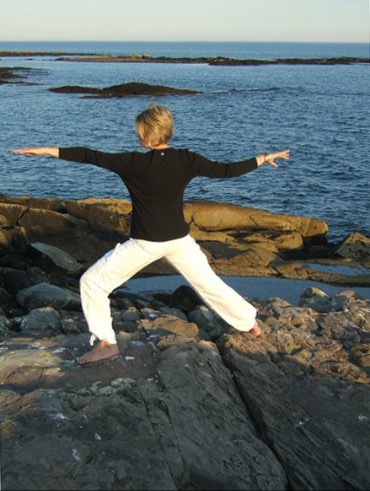 THE STUDIO
We are sharing a space with Village Yoga.
153 Port Road, Kennebunk
Off-street parking available.

MONDAY
5:30 – 6:45 pm
Slow flow
TUESDAY
8 – 9:15 am
Gentle Hatha Yoga
at Laudholm Farm
In the barn or
Zoom sessions FMI, Laudholm Farm
4:30 – 5:45PM
Mixed level
Hatha Yoga at Wells High School
Register at WOACE
BEGINS FALL '23
WEDS

9 – 10:15 am

Kundalini yoga
THURSDAY
9 – 10:15 am
Gentle yoga
no class Nov 23rd
FRIDAY
Moderate Yoga
at Quest Fitness
Drop-ins welcome
(Separate charge)
11am – noon
Gentle Yoga
at Quest Fitness
Drop-ins welcome (Separate charge)